How to: Wire up your MSD RPM activated switch for your VVL
I TAKE NO RESPONSIBILITY FOR ANY MISTAKES, OR FAILURES IN ATTEMPTING THIS. YOU DO SO AT YOUR OWN RISK. Take your time and do it right the first time to avoid any problems.
I'm going to show you how to wire up your MSD RPM activated switch to your VVL solenoids. I used the MSD 8950 because I'm a broke b*tch and it was only $30. As far as I know they are all the same as far as wiring goes.
From the MSD box:
RED
- Power
YELLOW
- Cam activation (either set of cam wires)
BLACK
- Ground
White - RPM signal wire (#3 wire light blue with orange stripe in the ECU plug)
GRAY
- not used
From your cams:
There should be two brown wires, one per solenoid. Run those together.
Run the other two wires together.
Decide which set you want to be power and which set ground. The solenoids have no polarity, so it does not matter which.
One pair -
YELLOW
MSD
Other pair - run with
RED
MSD to power source
Now for some pictures. You can mount yours wherever you'd like, but this is how I did mine.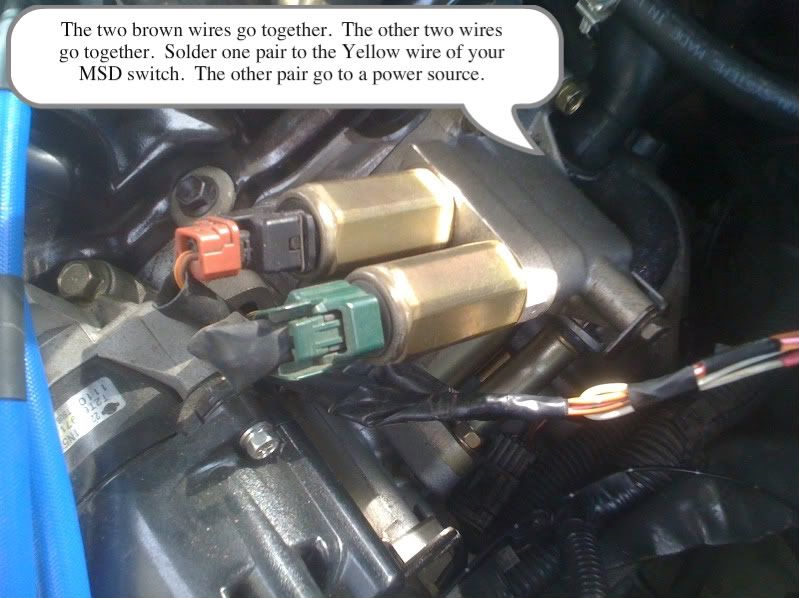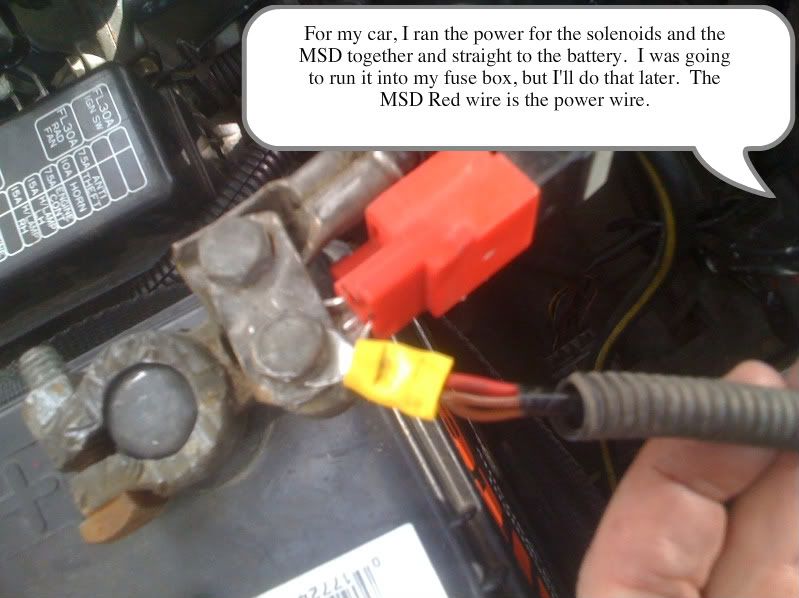 Run the white MSD wire into the passenger compartment and splice it into #3 light blue with orange stripe wire on the ECU plug. The wire in my hand with the black wire already soldered into it.