How to make your fuel and timing maps AKA "TP/LOAD" scales
I been using Nistune since 2008 and I though I'd just make a guide to show you how to make your maps, ofcourse all the numbers inside are just examples but the portioning of green red and blue should be followed .....
It is only possible to do this accuratly with the use of a MAP sensor for logging vacuum and boost and logging equipment such as Nistune or somehting similar and ofcourse a wideband, I use the Innovate LM-2 wideband myself....
Please feel free to ask questions or make siggestions, this is how I tune my own car and it works great.
This is pretty much what Honda has with Hondata that makes using Hondata that easier.....If your wondering what the purpose of this is, its so you can setup up "TP/LOAD" scales with accuracy instead of guestimations, basically what this is doing is assigning a "pressure" measurement a "LOAD/TP" value to work with.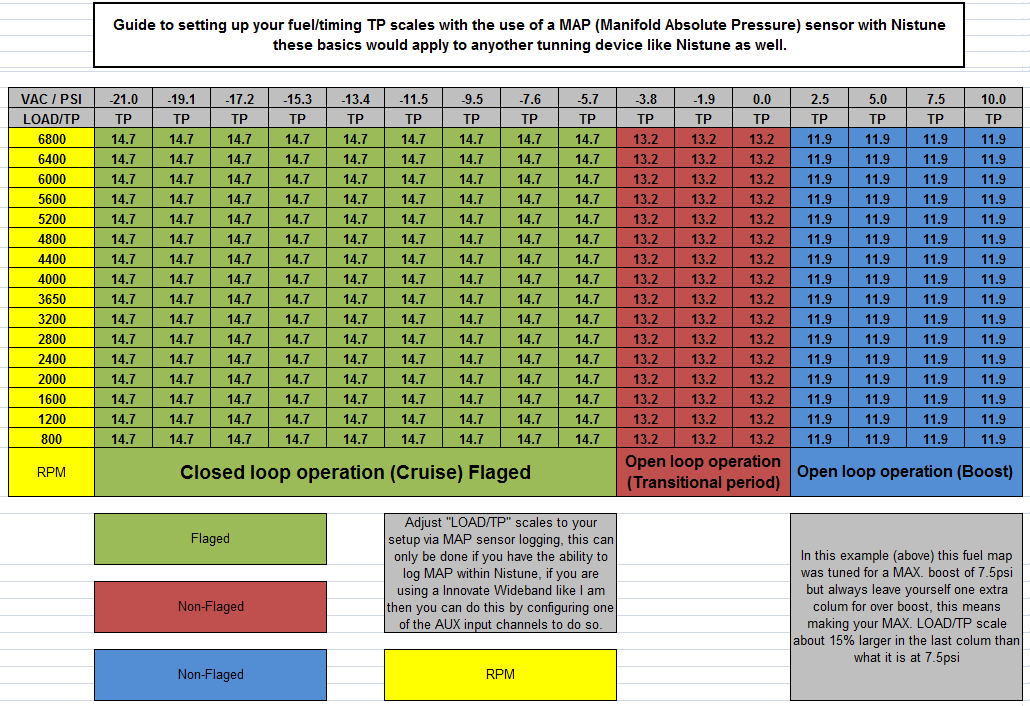 Thats also a good idea, i'll post another way very similar to what you suggest: