Originally Posted by
Andrew(nj)
Originally Posted by
dorsey61
Can slim radiator fans be mounted as pullers with this manifold?? Also can u pm me a price for a 44mm externally gated.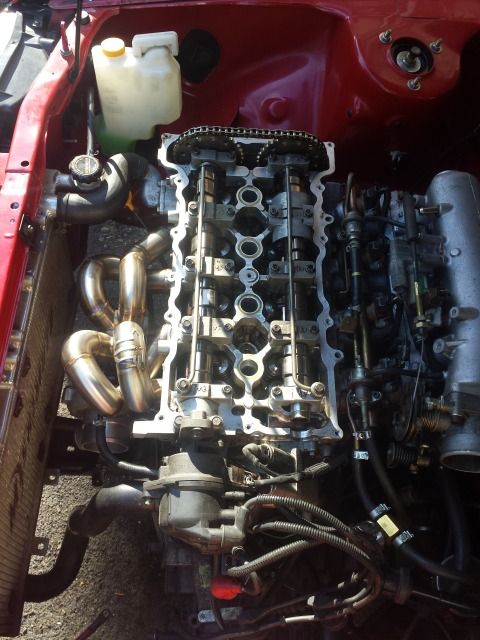 Maybe if they bring the elbow in more but pushers make the bay cleaner ..this is a vet mani with a 3 inch compressor housing ..mishimoto radiator
Sent from my SCH-I545 using Tapatalk 2
Thanks. I wouldn't mind pushers, but I'd prefer to fit them as pullers. I either way will work as long as I can keep the car cool lol. Thanks again for the pics.