NismoTronic 3.10.003 Update: GTiR Fan control and Compare Differences
NismotronicSA Update 3.10.003: GTiR FAN and TCD Compare Diff
* This update addresses an issue with the fan control when using the GTiR ECU and base calibration. If you were having any issue with your fan control, simply enable the fan control with this version and you should be good to go.
* TCD Compare Differences will show you the difference between your compare tcd and your current tcd.
* TCD Compare will also change the text color of any cell to red that has a difference between the compare and current tcd.
Click the Show Diff box for the table that you want to view the difference for.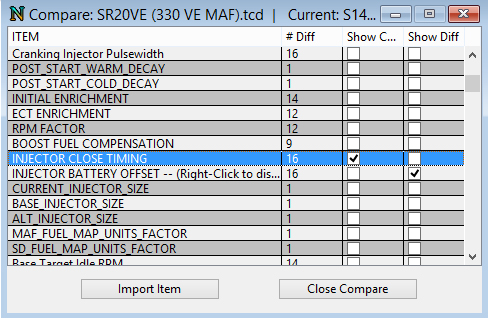 Here is an example of a difference view and also shows that it will change the text color to RED for each cell that is different.