Dumb prob: replacing climate control module, whats w/ the metal connectors?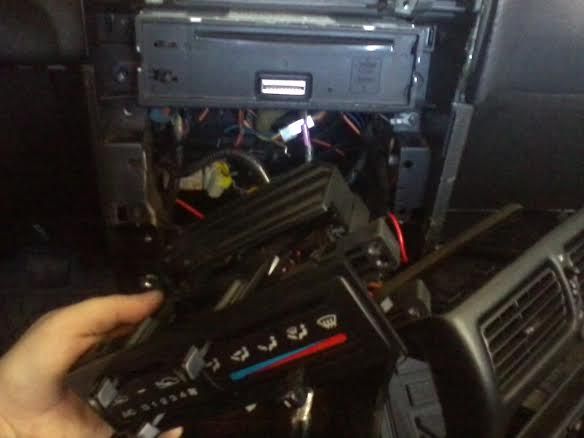 .
Well this is the dumbest thing ever. I finally got around to getting a whole new new climate control box for my '92 B13 b/c 1 of the levers inside have been broken forever (as many of us have experienced, the fresh air/recirculate lever) and the intensity level NEVER worked on setting 4 (opposite of the blown resistor, weird
)
The only part that's electrical is the intensity 1-4 setting, the rest, fresh air/recirculate, hot/cold, and vent location are actual levers physically moved (besides the A/C). I already plugged it in and it works perfect settings 1-4 (also strange - I discovered I had an unused wiring harness hanging there that plugged right into the new modules A/C harness and my car NEVER had A/C from the factory in '92 - bizarre
.
The problem is well, they suck.
I have been unable to manipulate the cables manually with the accessories on and the air blowing; I haven't been able to switch from the floor vents to the main vents, hot to cooler air etc. and I'm having a difficult time attaching them. It's no wonder these little plastic lever broke on so many of our cars, they're way too flimsy to manually pull on them to change the settings over time. Is there a trick to getting these things back on? They are black and thick with wire hooks sticking out. Here's the ends of 2 of 3 of the connectors:
.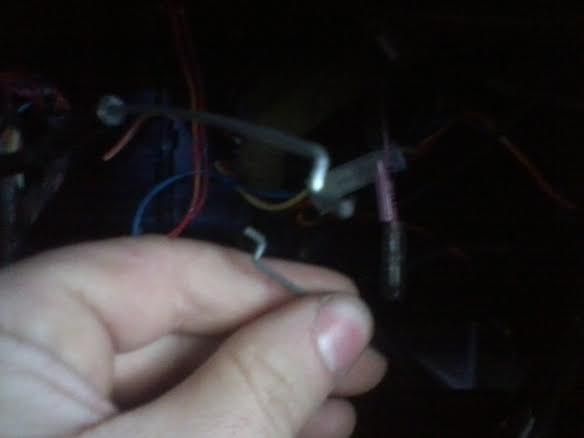 .
And here's the fresh air/recirculate lever not hooked up yet (you can see the little hole in the end):
.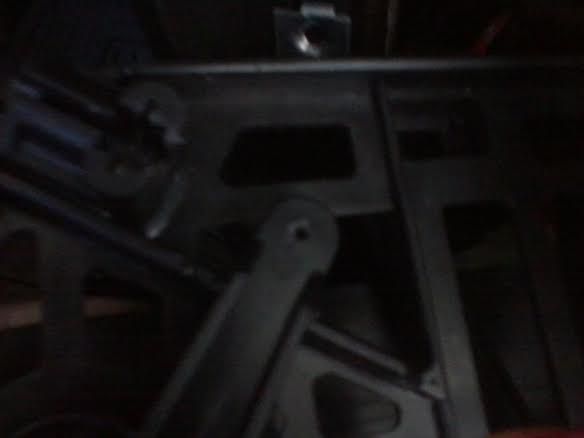 .
How can I do all this complicated shit to these cars and this stupid thing I can't?
BTW I also got a new power mirror switch, installed it and the passenger side mirror still won't work, had hoped it was the switch but guess not.
P.S. has anyone ever tried to "reinforce" the levers themselves inside the CC box? Like make them stronger somehow and less likely to break? Since I have the thing apart right now. I was thinking wrapping them in electrical tape maybe