13th Annual GIMPT Import and Lowrider Summer Slam June 27&28 @ E-Town Raceway Park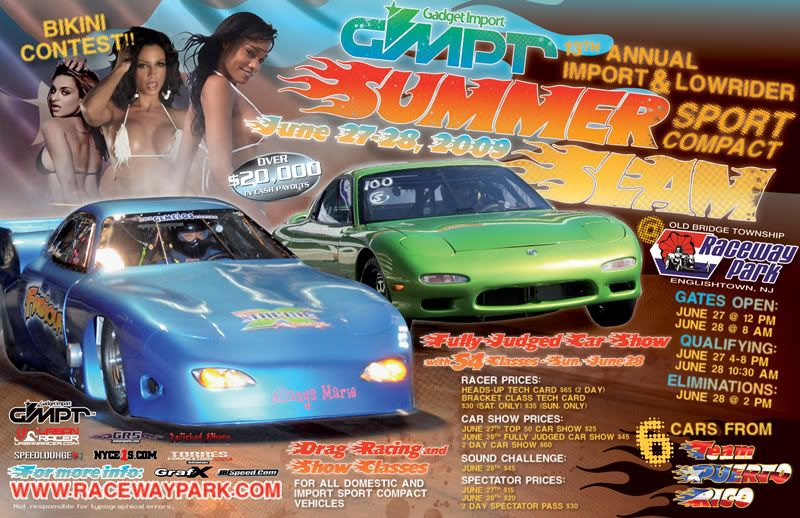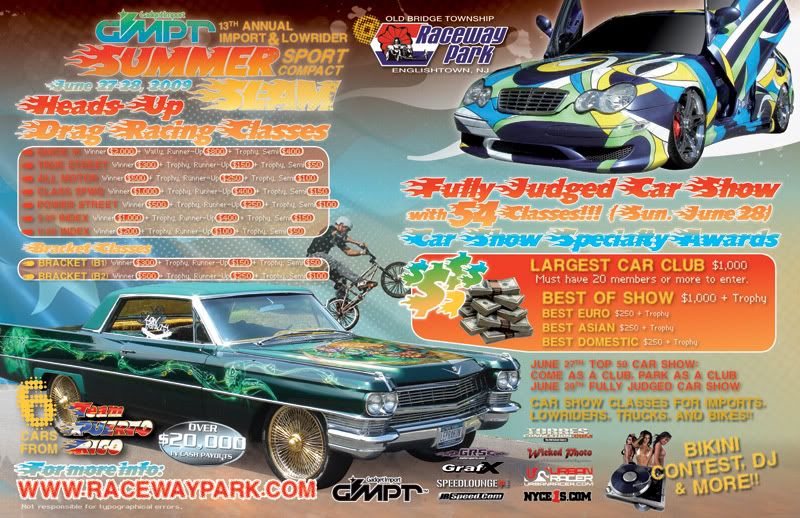 the summer classic is this weekend! great heads up classes for all types of cars with HUGE payouts. 2 bracket classes and a fully judged car show with cash prizes. the world famous bikini contest, sound challenge, live dj's and more! :thumbup: whos coming?
Also please be on the look out for the 2 SER's racing in heads up classes from Junior Mahabir Racing.
jun