Originally Posted by
Storm88000
jimbo, pic of the original breaker/kill switch is still in the first post: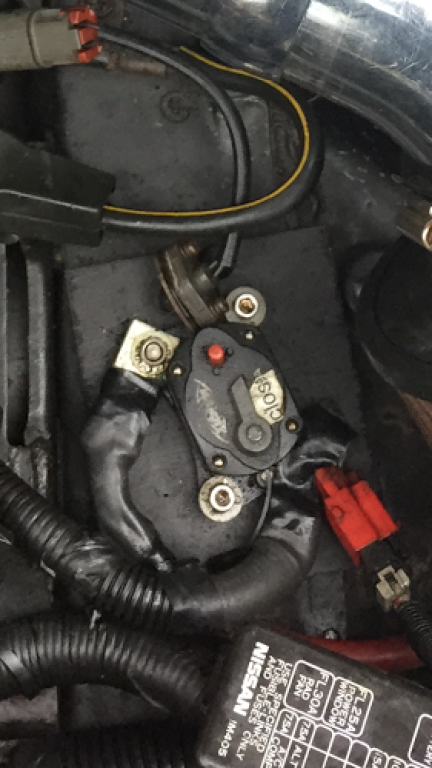 The starter cable and fuseable link cable are bottom right, positive battery cable top left
OK, I was able to see the photo originally, but now that site is apparently being blocked here at work, so it isn't displaying. Sorry about that. The other two pics are still displaying fine.
Originally Posted by
Storm88000
Yep. When I go to connect all 3 wires together (that came off the removed kill switch) with a bolt and electrical tape (the battery power cable leading to the trunk, the power cable to the fuses, and the power cable to the starter) - go to reconnect the negative battery terminal to the battery, it sparks and smokes like hell. Like wayyyyy beyond normal. Literally smoke comes off the terminal, and so of course I pull it off quick.
Yeah, I'm more and more convinced the problem is with the starter cable, or less likely the cable going to the fuse block (that other red wire). Something had to be shorted to see this kind of thing happening, not just the starter pulling too much juice.