SR20DET powered Race Car - Advice Please
Hi everyone,
I have an SR20DET powered BMW E36 race car, coupled to the Nissan gearbox and custom prop and BMW Diff, I am club racing it here in the UK in the Classic Touring Car "Thunder Saloon" series.
I want to make some investment into the engine and drivetrain, but sadly absolutely clueless about Turbo engines, and anything to do with the SR20DET engine.
I have absolutely no clue which SR20DET version is it....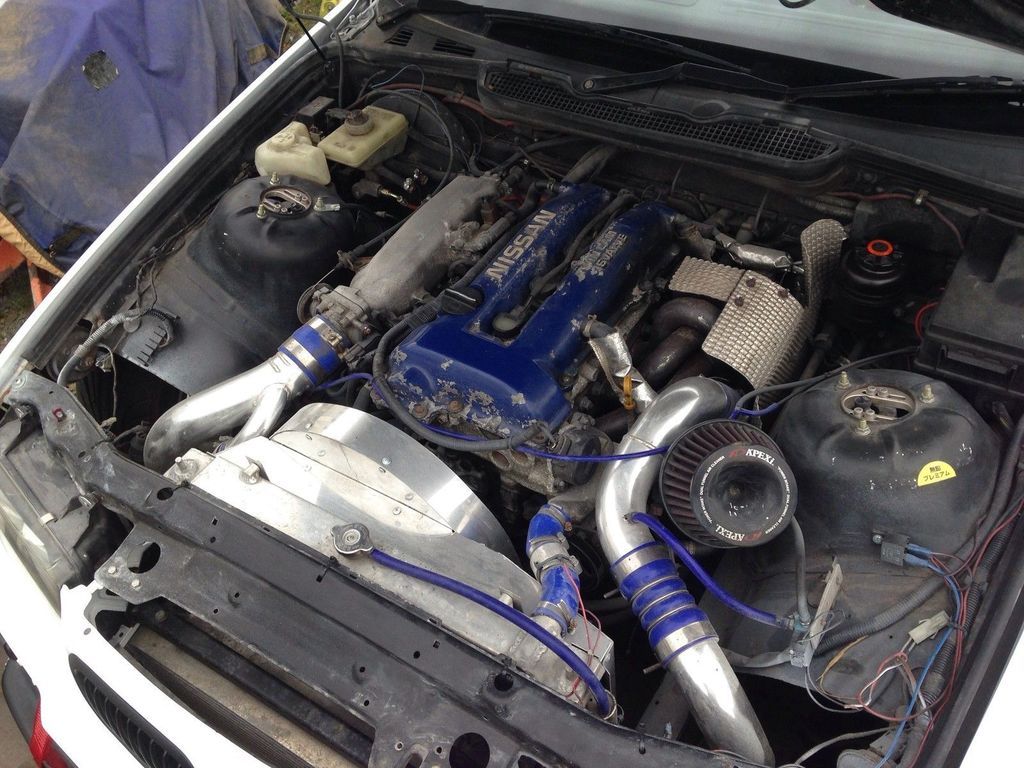 ???? does that help ?
Currently my car has the following.
FMIC ? whatever that is....
Tubular Manifold
Apexi Air Filter
Nistune Standalone ECU
Gizzmo Electronic Boost Controller
Some type of aftermarket wastegate which I like very much already.
A new T28 Turbo
Mapped to 300bhp @1bar (no idea if that is good bad or ugly or whatever)
Exedy 3pack Clutch
I ran my first races this past weekend and the car performed pretty good already, plenty of grunt and mostly no problems at all.
Second race my exhaust developed a blow somewhere up front, not had a chance to look yet, but I also started to loose just a little boost pressure according to the gauge in the car, was pulling 0.9 where usually it pulled 1.0, it did still goto 1.0 but not quite as urgently.
I have absolutely no idea what the red line on these engines is, but I was pulling nearly 7000rpm on the main straight at Snetterton (UK) at around 132mph.....the by product of such a high RPM was that water temp was mostly 100c indicated, again, not sure if that is ok or not really.
Not a professional racer, not a professional mechanic, this is all DIY lol, hence lack of apparent knowledge.
So in my mind I will either be changing the final gear ratio slightly to lower those RPM's on the straight a little (short shifting and holding back the speed a little saw those temps come down to 90c/95c pretty easily), or I want to improve the cooling, currently has a large fan on the front of the engine, and two electric fans in the front of the nose.
Next thing is power....I was told 300bhp @1bar is very safe for this engine, however to be more competitive I would like to be running about 450bhp, the wallet is sadly tight, so any building or improvements will have to be gradual, with reliability absolutely top of the list, it must be reliable above all else.
I am prepared to spend money but want to spend it wisely.
Opinions and your experience welcomed.