How Bad is it?
Hello sr20 world.
A little while back I had (what i thought) was some valve float and had a valve snap and play pin ball in the combustion chamber. This for sure destroyed the head and piston. (If anyone wants pictures i guess i could upload them).
Any who, I am just getting to tearing apart the rest of the motor and trying to decide on whether or not the block is salvageable without boring.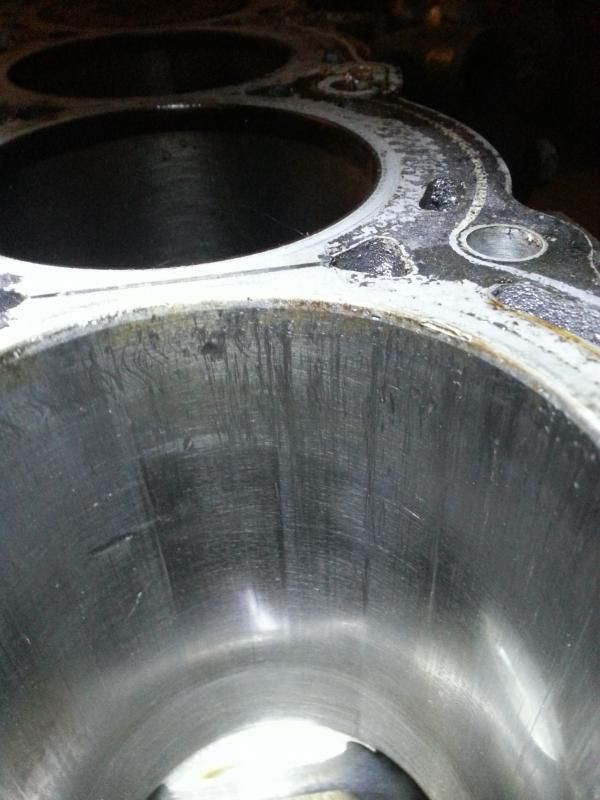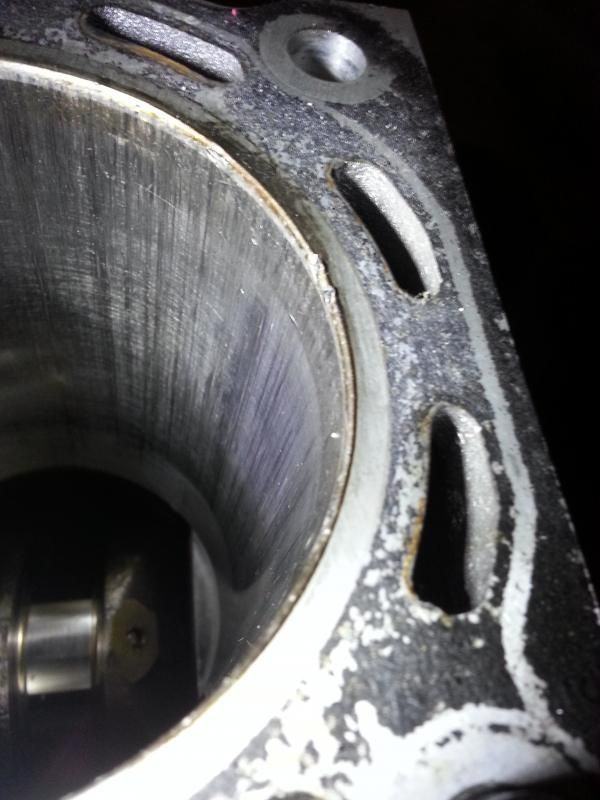 There is some scratching in the top ~1/2 inch of the cylinder wall, a nick on the very top (pretty sure I could clean this up) and one of the parts that concerns me is the noticeable ding toward the bottom in the 2nd picture.
Please let me know what you think and thank you in advance.