Another bizarre issue for Storm88000
This is the part I hate about cars. ANYTHING ELECTRICAL. I just did a frikkin' head gasket on a VE but this kinda crap, I have no idea.
OK, so I was driving my B14 and all of the sudden I smelled smoke. All electrical things stopped working, radio, A/C etc. Luckily I was 30 seconds from my house so I shut the car off and pulled into the driveway, and popped the hood. The smoke was coming from this: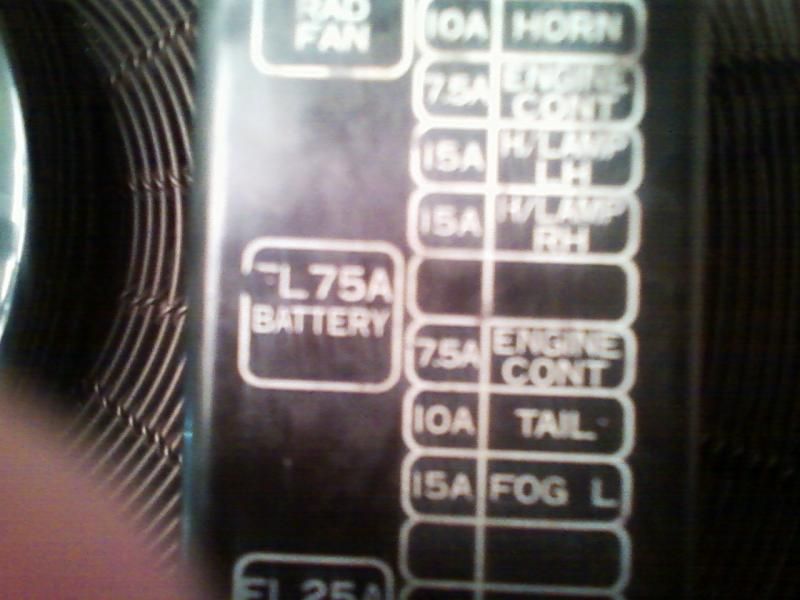 Specifically, the 75A battery fuse, was literally was on fire. I smothered it out, but now of course I have no power to anything in the car. Here's what it looks like (center):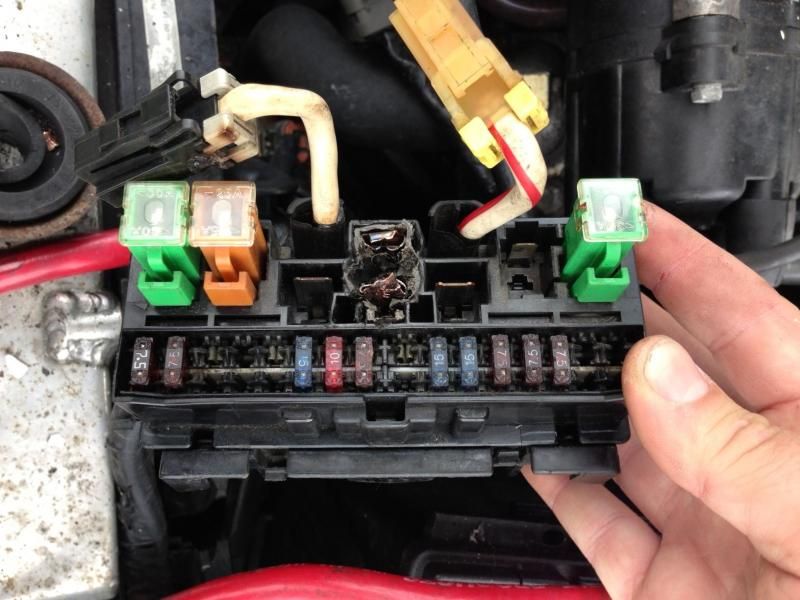 So now I have a problem that I'm hoping you guys can help me with. Since the fuse
literally
melted, it is impossible to remove it to replace with a new one. I've tried pliers, screwdrivers, everything. There are also like 20 wires going into that box too, here are some pics of it: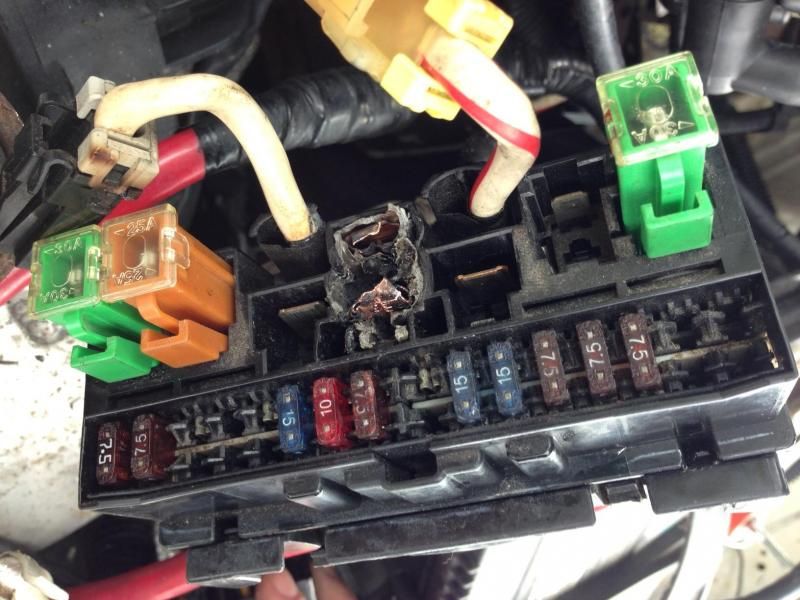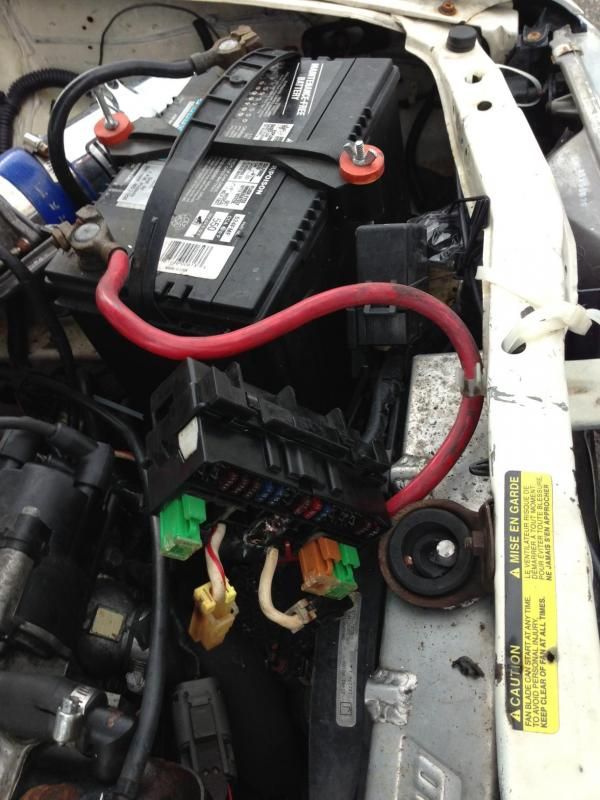 And the bottom side: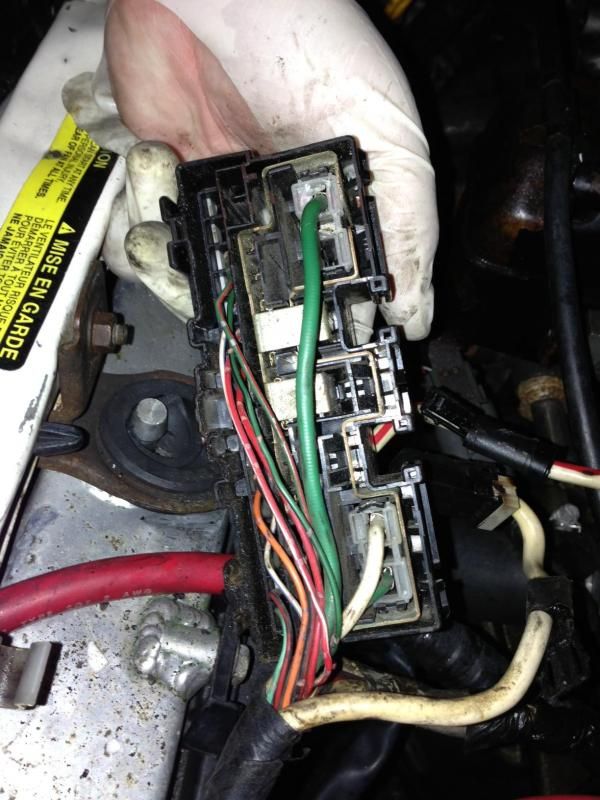 I removed all the fuses from the top, including the regular and Nissan ones, but none of those wires will budge. They are really in there. I also tried pushing from above hoping they would come out, nothing. I tried tracing the entire wire assembly back to some kind of harness that will disconnect but I also found nothing. I'm guessing there isn't one?
I am thinking there are 2 scenarios here:
1) I somehow find a way to remove the battery fuse that blew up and replace with a new one
or
2) I have to get a whole new fuse box from Nissan, and cut the wires and reconnect them to every single piece.
What do you guys think?
It's another dumb stupid thing that could only happen to me. The car was fine and I have no idea why the fuse blew up.