Dancing temp needle (video)
I know relying on the stock temp gauge is dumb, but its all I got right now. What do you guys make of this?
IMG_4807.mp4 video by Storm88000 | Photobucket
The car is a 97 SE-R and was fully warmed up. The bang noises in the background are the awful roads here in PA with 40 series tires.
*
*
*
*
March 7, 2013 UPDATE:
FIXED!!
Here is what you do.. first off, if your temp needle isn't working or being sporadic like mine was, with the engine running, try disconnecting the electrical connection and see if that effects the needle. The needle should dive down to C.
The new part is $10.49 at Advanced Auto Parts, my place had it in stock. It's part # WT707.
.
.
Here is the new piece: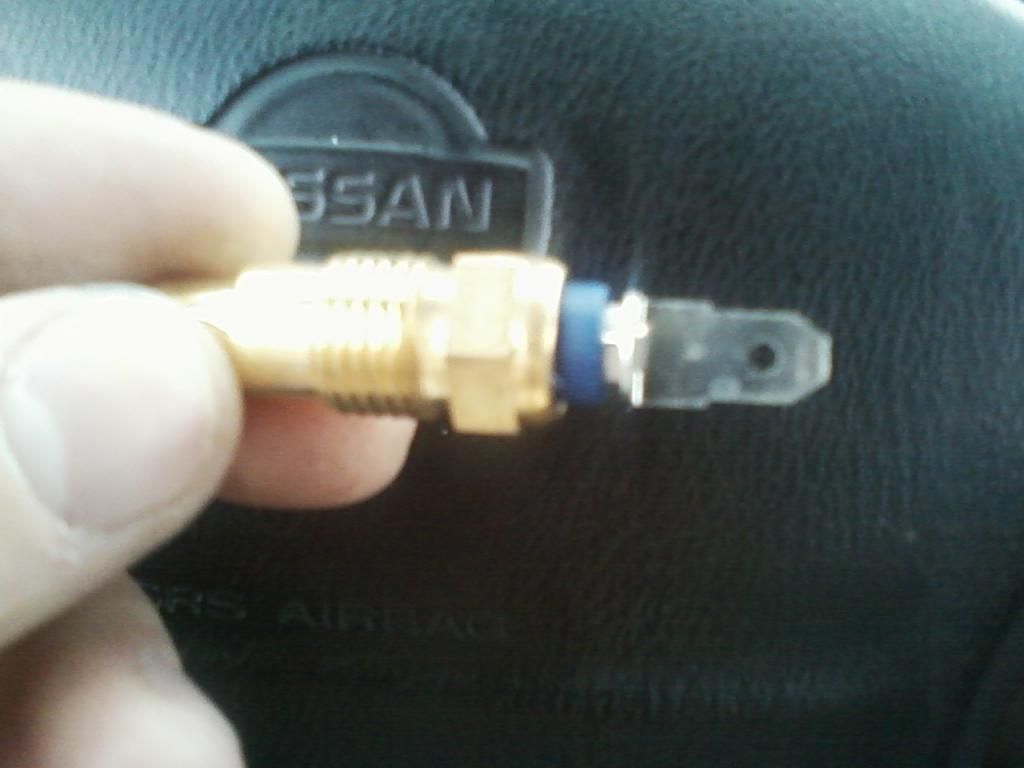 .
.
Its a 12mm nut, you need to disconnect the sensor then maybe squirt some WD40 on it to get the nut moving, it's in a difficult spot, much harder to change if you have power steering and A/C.
Once removed, have a rag handy underneath because some coolant will spill out, or simply have the new sensor right there to screw in by hand.
Pic of the old sensor removed, hard to tell with the camera pic but it was pretty corroded:
.
.
.
.
The new sensor installed, before reconnecting it:
.
.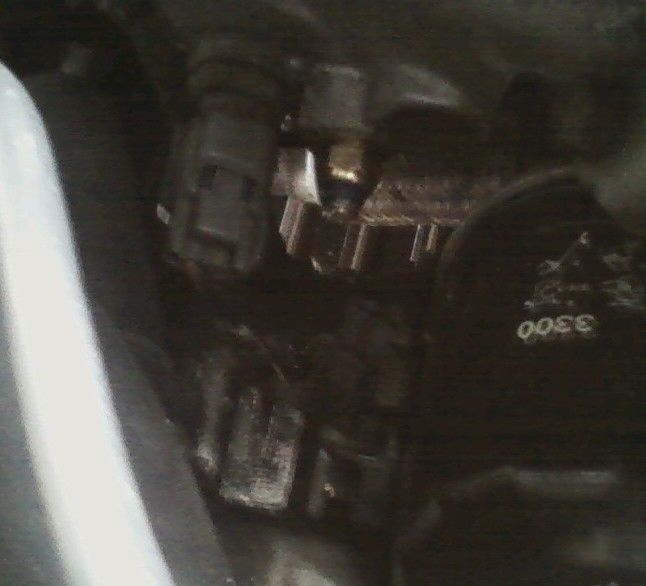 It's in the center, the shiny piece to the left of the oil filter. Just before I reconnected it.
I'd recommend changing this every maybe like couple years if your temp gauge needle moves when you hit a pothole or something, do it when you're changing the oil and oil filter, with the oil filter removed its much easier to access.
No more dancing temp needle in the gauge cluster. It's pain to reach, I suggest a long open ended 12mm wrench to get at it.