If things couldn't get worse ....Pic heavy !!!
I'm driving to work approx. 9:10 a.m. and It's raining crazy as hell and I can barely see ahead of me . I notice a Mazda 3 swerve ahead of me a split second later I see a huge chunk of freeway rock or something . This thing was probably 1 foot high and wide . I had no time to react and It was either go straight or smack into a car to the left or right . I hit the rock at about 60mph lost control for a second and I quickly swerved off the emergency lane and the rock broke loose . I checked the car quickly and didn't notice anything wrong . I'm about 1 block from work and all off a sudden my first gear revved up really high and I wasn't going anywhere , so I tried and managed to make the block and get to work and noticed a puddle of tranny fluid . I look underneath and saw a big chunk of my pan and bell housing ripped off . I had my car towed to my father in-law's race car shop to take a look . Pics aren't for the faint of heart:* I don't have the $$$ to go out and buy a tranny ,so he patched It up for me , welded the pan and the bell housing and put a new gasket , filter and fluid . I'm not sure how the car will hold up but I hope It gives me enough time to buy a tranny etc ...(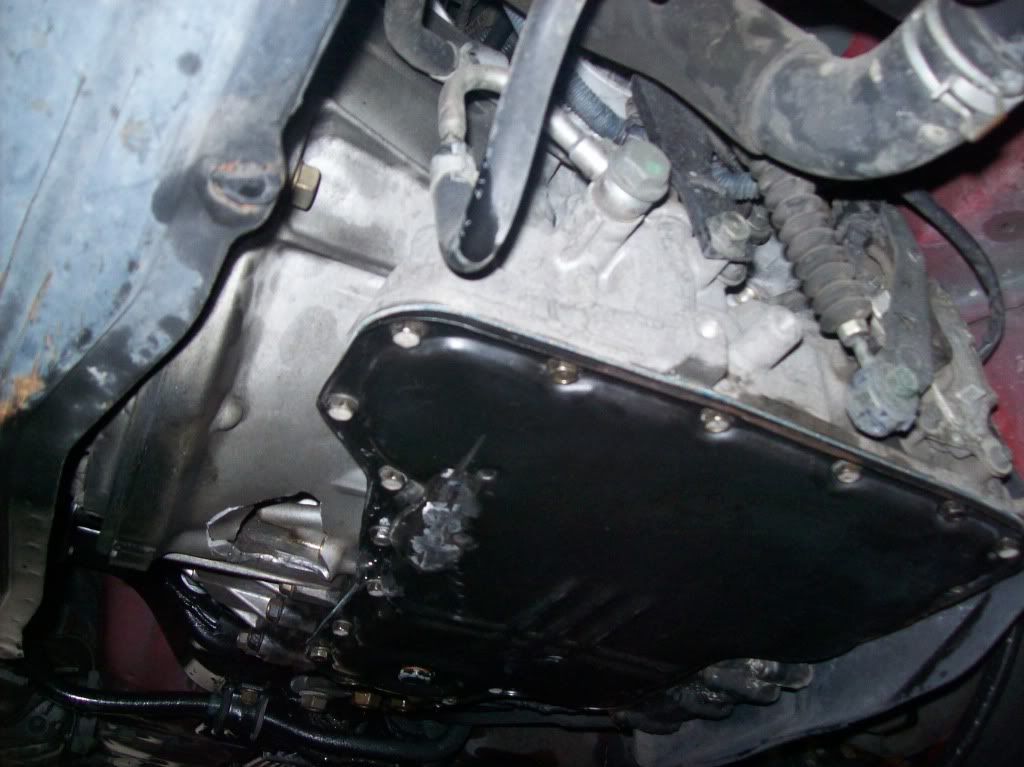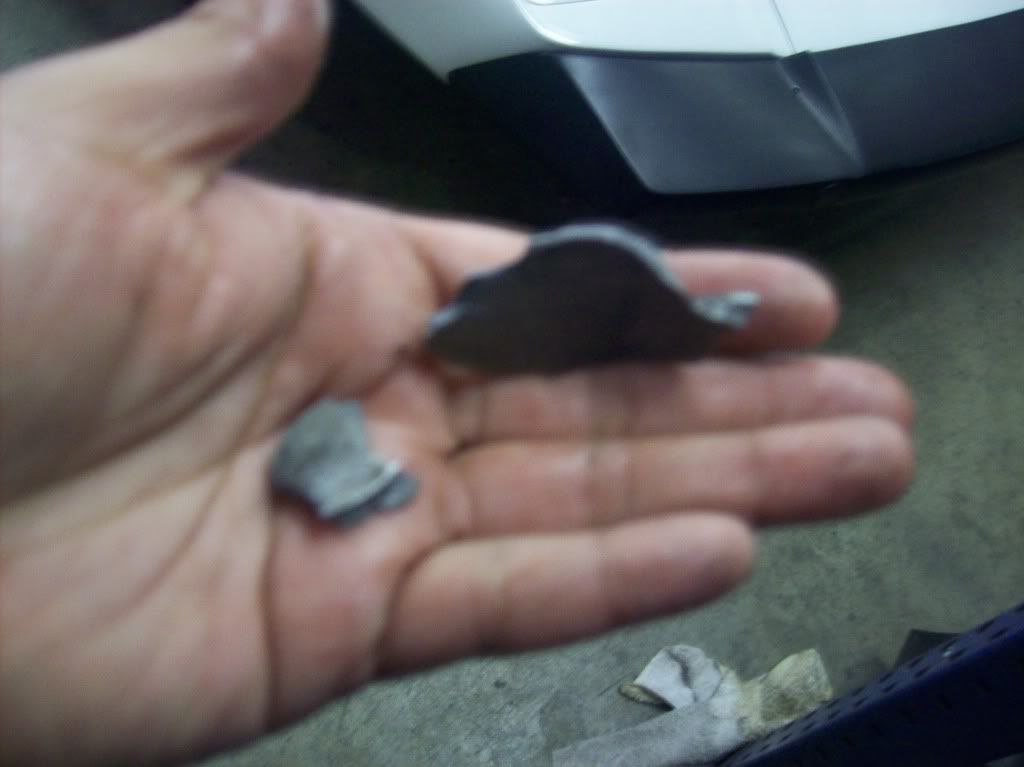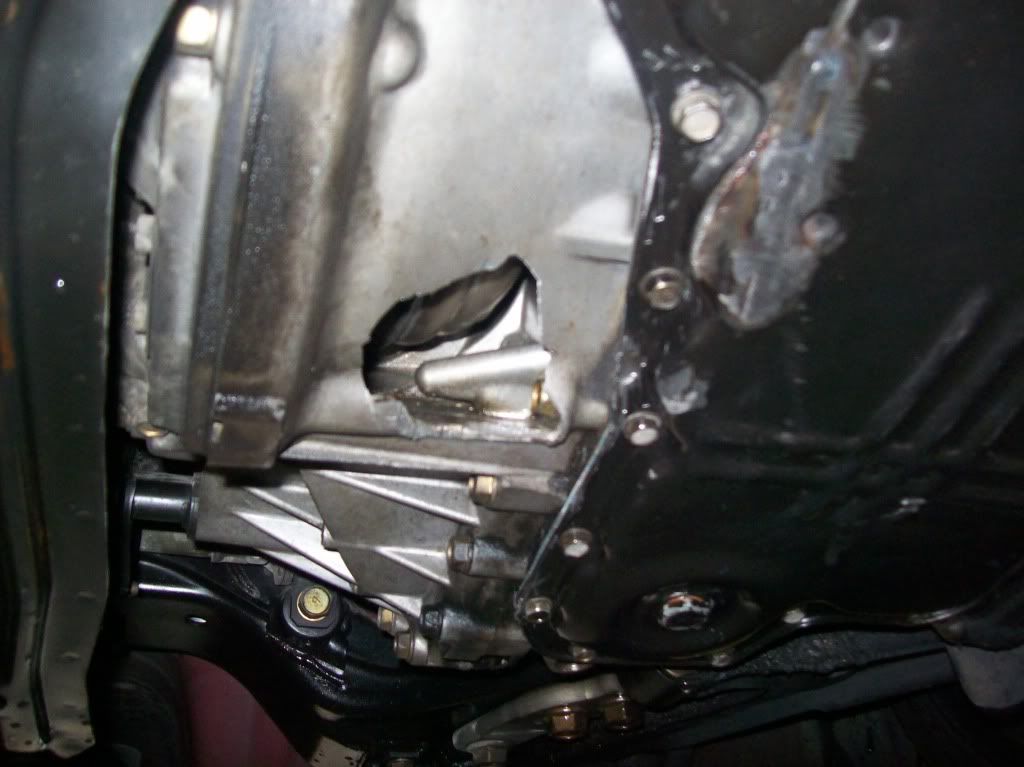 Pics of cars he is restoring ...