paraonid about bearing tolerences ACL race
so I built up the bottom end to Plastiguage the mains,
I followed the torque down procedure in the FSM 38lbft then 45degs but I did it with
DRY
un oiled main bolts
so doing it gave me these results.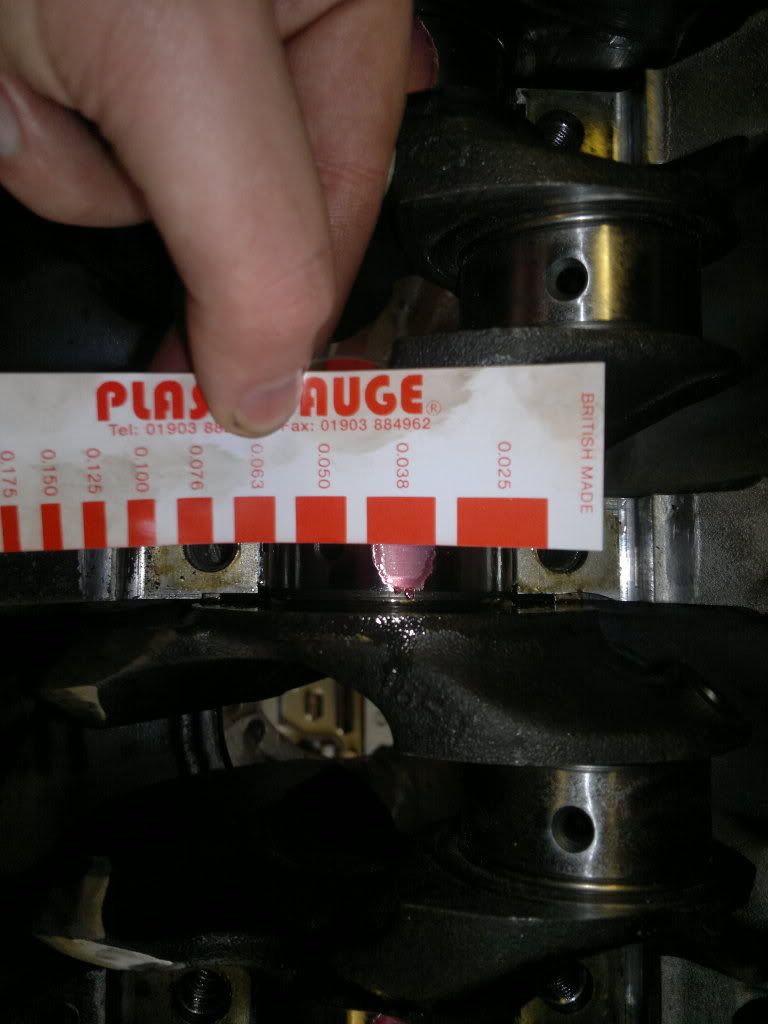 now they are under the maximum of 0.050mm at 0.038-0.04 but abit loose compared to the 0.004 to 0.022 they are apparently standard..
I am led to believe that oiling the bolts is required and will increase the clamping force as your removing some of the friction.
the crank is standard sized I checked the mains with a micrometre and they are all 55mm exactly..
I will be running a VVL oil pump which will should keep good pressure with the looser bearings and means I have a bigger cushion of oil to help prevent spinning a bearing
so am I being to paranoid or should I just shut up bolt it down and run it?