Autoclub Famoso Raceway
Autoclub Famoso Raceway
33559 Famoso Road
McFarland, Ca. 93250
1/4 mile dragstrip. All the details quoted.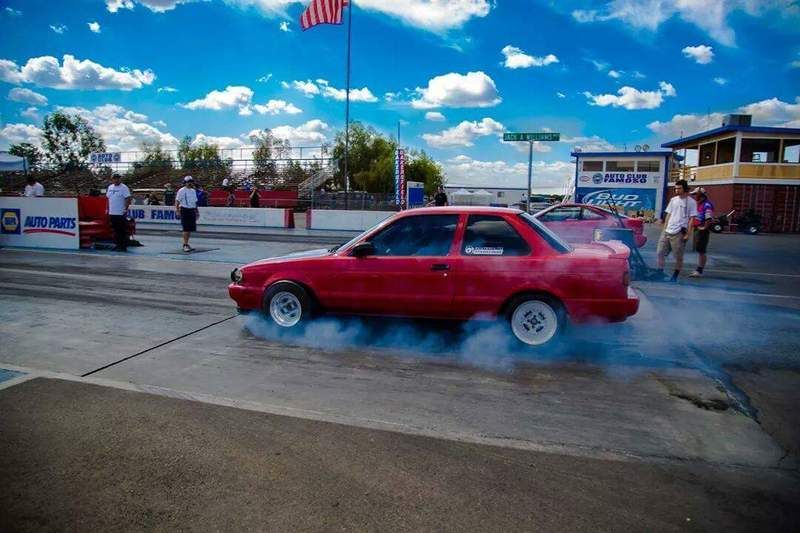 Saturday Sept. 26th.
Awards:
Quickest 1/4 mile NA 1st, 2nd, 3rd place
Quickest 1/4 mile Forced Induction 1st, 2nd, 3rd place
Street Tuner Cars and Bikes is a day dedicated to the tuner car or bike racer. This is your day street racers! Come out and experience a day all for you. The day is reserved for street tuner cars or bikes only. No bracket cars, just street scene only.

Hey, want to challenge your buddy? This is your chance. Want to run 1/8 mile, or make a pass without the scoreboards on? This is when you do it. Wager runs, grudge runs or time only runs. It's all up yo you.
Bracket style drag cars not allowed, this is for street tuners only.

Want to call someone out over the PA System? Bring it!

Imports or Domestics it doesn't matter.

Car clubs here is your chance to have an affordable club day.

We welcome your feedback and suggestions. We want to build an entire day dedicated to Tuner cars and Bikes.
Gates open at 8am
Track Time is 10am to 5pm
Cost is $40.00 to race or $20.00 to spectate for ages 13 and up.
12 and under are free with paid adult.